Local store owners have always admonished us to shop local. We shop local quite a bit because we realize it's good for the local economy. What we didn't know was just
how
good. Now a "shop local" movement is afoot, containing facts and figures that make shopping local look even better. You may not be able to get every item on your wish list at a locally-owned store, but dollars spent there go farther to boost the economy in your neighborhood. Here's the flyer: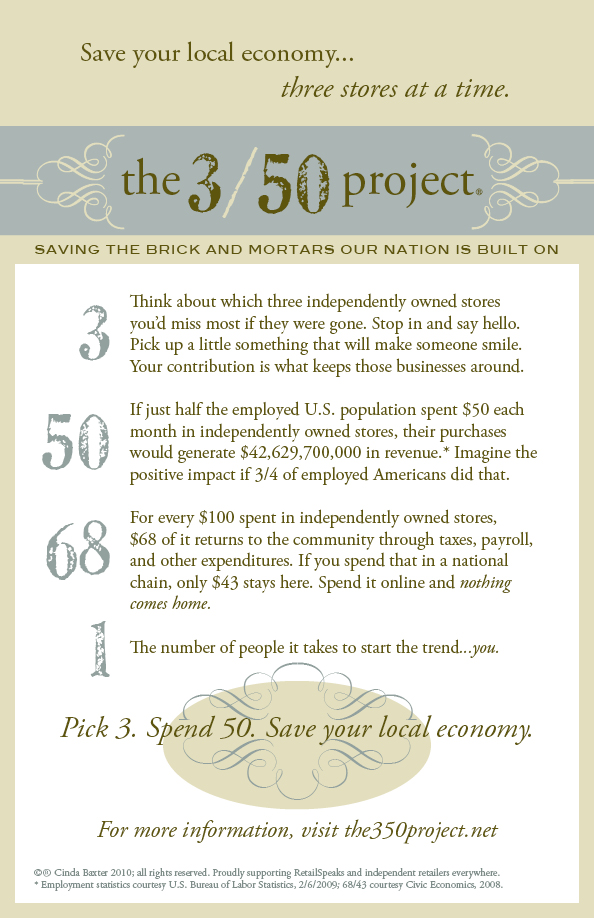 Do those statistics startle you as they did me? Click
here
for more information about this movement. Now about those last-minute Christmas gifts....